Our Team
Headquartered in Ottawa, Canada, the team who introduced the world to Piper — the smart home security system — is back. This time we have a vision that will impact the future of connected cars and on-the-road safety. Our newest product, Raven is the first of many products to come in Klashwerks' automotive consumer lineup.
Klashwerks is a company of System, Firmware & Mobile Systems Architects and Engineers; Hardware Design; iOS Development; Cloud and Web Developers; QA; ,Manufacturing & Logistics; Marketing & Public Relations; and, Finance, whose team of highly accomplished individuals are passionate about disruptive technology.
Our Founders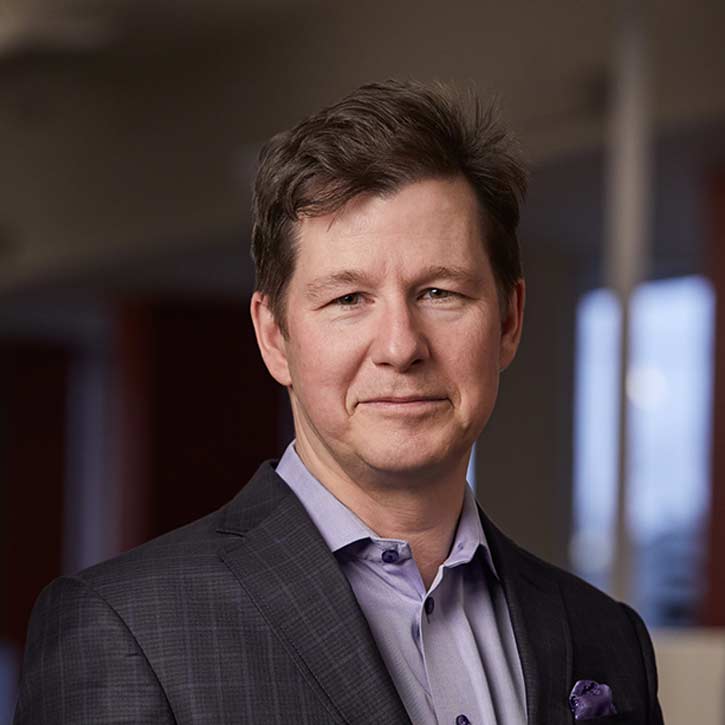 Dan Carruthers
CEO and Co-Founder
After receiving his PhD in Petroleum Engineering, in 1998 Dan founded The Permedia Research Group, an Ottawa-based company focused on the numerical modeling and visualization of subsurface oil and gas flows. Permedia software was used all over the world by the industry's leading oil and gas companies. In 2010, Permedia was acquired by Halliburton.
Dan is very active within Ottawa's startup community; he joined the Capital Angel Network first as an investor and later as a board member and has invested in and supported a number of emerging technology companies including Blacksumac, the developer of Piper.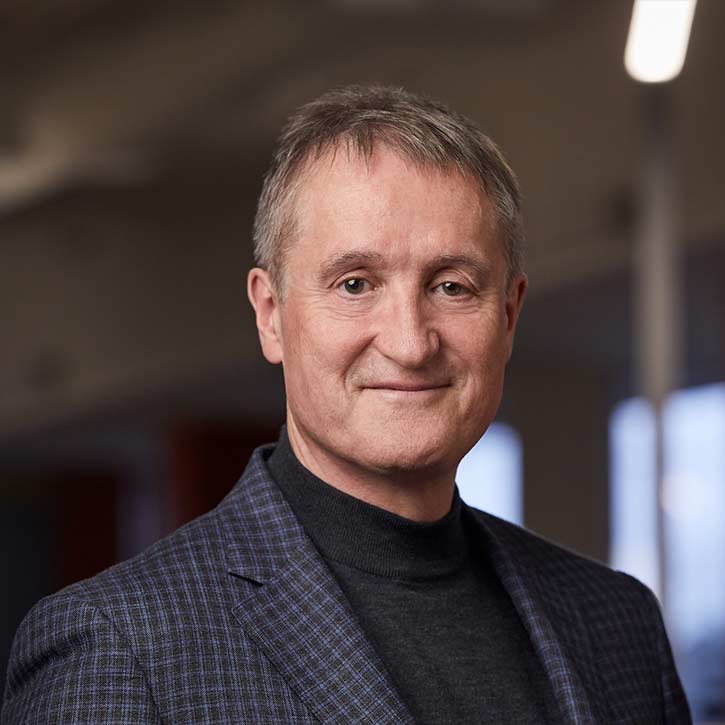 Russell Ure
COO and Co-Founder
Russell has a long history guiding the development of leading edge products, all of which went on to win awards and subsequently became commercial successes in their different markets.
Prior to starting Klashwerks, Russell was CEO of Blacksumac where he and his team developed Piper, the world's first consumer self-monitored home security product. Piper won awards at CES and established itself as a global leader of IOT self-monitored home security innovation. In 2014 Blacksumac and Piper were acquired by iControl Networks.
In previous positions, Russell served as Vice President of Consumer products for iControl Networks, CEO for Rove Mobile and in senior executive positions in Research and Development at Newbridge Networks, Alcatel Networks, TimeStep and Klockwork.
Russell was born and raised in England. He has a passion for products, engineering and cars.
How We Started
When our Co-Founder and COO, Russell Ure's daughter was travelling between cities by car; there was one particular and especially scary trip - a big Canadian blizzard, a dead cell phone and no way to know where she was or if she was safe.
"That trip made me feel so helpless. I was worried and frustrated; I thought, our cars are so sophisticated, but they can still be so dumb. Vehicles are completely mute right now, why can't they tell us where they are?" – Russell Ure, COO
And from there, the idea of Raven was born.
"We are using technology to give cars a voice. By infusing this voice and "life" into the car, drivers and owners can interact with, and gain insight about, their vehicles and loved ones in ways they have not been able to before." – Russell Ure, COO